Digital Strategy – Transformation
Our digital strategists will boost your content, marketing, media and sales strategies
We've spent over 10 years helping businesses and brands develop the right digital strategy for their market
We are on the Enterprise Ireland panel of ICT/eBusiness Trainers and Advisers and regularly speak at Enterprise Ireland Internet marketing events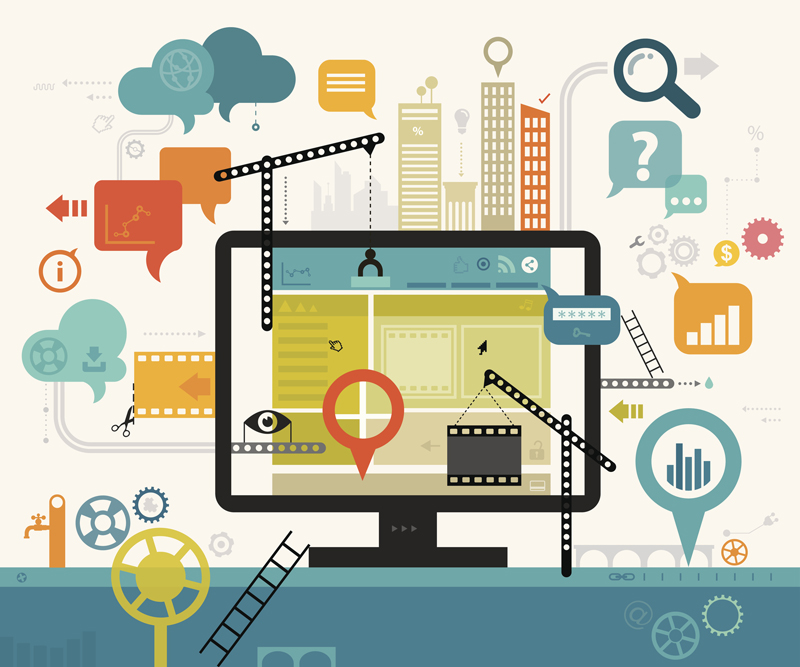 Digital Strategy Consultants
Today digital must sit at the forefront of your marketing strategy. That's why our digital consultants ensure your digital needs are a key component of your marketing strategy. From the start of all projects, our digital consultants will help you define your aims and objectives. As a full-service digital agency in Ireland, we create compelling and engaging experiences to showcase your brand and messaging.
We can help you to create a seamless brand experience, projecting your brand clearly across many channels and devices – especially the one's your customers use.
We will also leverage analytics and the data available to understand your competition and the market environment. Once, we understand your customer needs, the competition and positioning of your brand, we can develop the ideal digital strategy.
Some of the benefits of working with us. We will …..
Align your digital strategy with your corporate strategy to increase the return on your digital investments
Analyse and interpret your customer data for new insights to increase sales and / or customer loyalty
Map the customer journey and enhance the customer experience through technology and knowledge
Enable a digital sales force that can lead to high-impact selling experiences
and finally, we can create new channels for low-touch engagement with your customers
Get in touch
Would you like to talk to us about your website performance? Or how to increase traffic to your site? Or how best to engage your customers?
We have the experience to help you succeed. Please leave your details and we'll be in touch very soon!