SEO (Search Engine Optimisation)
CreatorSEO has re-branded to ABC Digital
Process and target driven with 100's of happy customers
We are on the Enterprise Ireland panel of ICT/eBusiness Trainers and Advisers and regularly speak at Enterprise Ireland Internet marketing events
Get a full SEO Audit of your website to discover what the competition are doing correctly and what modifications to your site could drive more traffic and business.
If you are migrating to a new platform or securing your website (SSL). We can provide you with step-by-step advice for you and your developers to ensure no loss of traffic.
Checkout the ABC Digital/CreatorSEO SEO Tools. Also get advice on the best SEO tools to help you improve your Google rankings.
We are regular speakers at Enterprise Ireland digital marketing events. We are available to speak at conferences on topics covering SEO, Digital Marketing and website usability.
You have probably got Google analytics on your website. Do you make full use of it? We can provide you with step-by-step advice on how best to use Google Analytics.
We are available for SEO consultancy and advice on a 0.5 day/ daily basis. Please get in touch for more information.
You want to develop your business on-line?
Our SEO processes provide you with the information to make the right changes on your site to beat the competition and grow your on-line business.  We can either provide Search Engine Optimisation as a service or train you in the art of SEO.
ABC Digital is the digital agency in Ireland linked to leading SEO company CreatorSEO™. Our head office is in County Clare, Ireland. We provide services all over Ireland, including Dublin, Cork, Galway, Laois, Wicklow, Limerick and Clare .
We utilise our world class knowledge and experience of SEO, digital marketing and web development to help brands maximise their on-line potential.
ABC Digital is trusted by businesses big and small across Ireland. We work with a wide range of clients from famous Irish and international brands to SME's. We believe ourselves to be the leading SEO specialist agency in Ireland.
Since day one, ABC Digital has sought to bring simplicity, transparency and trust to the SEO Ireland industry.
ABC Digital is committed to being an ethical agency.  We have a reputation for being honest and trust worthy with a long list of happy clients. With many clients working with us for many years on various campaigns.
We are a goals driven agency that use data and local information to set objectives. We monitor progress and report back to clients with simple transparent statistics. As a result, ABC Digital has gained a reputation for being one of the Ireland's leading digital marketing, design and SEO agencies.
We deliver transformational and sustainable growth for our client. We use our expertise (Google and technical), creativity, time and planning to meet your needs.
Want to find out more about why ABC Digital is considered by many to be the number one SEO Agency in Ireland. Give us a call. We'd love to hear from you.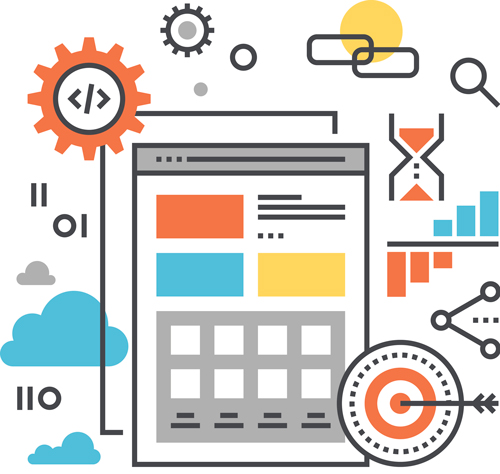 Get in touch
Would you like to talk to us about your website performance? Or how to increase traffic to your site? Or how best to engage your customers?
We have the experience to help you succeed. Please leave your details and we'll be in touch very soon!